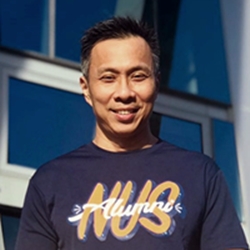 The NUS Business School Alumni Office has a single mission: to maintain the lifelong connection between the School and you, wherever you may be.
As the School's dedicated alumni office, we are committed to helping remain engaged with the School community, mentor current students, inspire lifelong learning, develop relations with internal and external alliances and promote volunteerism.
Internationally, the Alumni Office is present in five continents and 50 cities. Through our overseas alumni chapters and alumni representatives, we actively engage with our community of international alumni and overseas-based alumni. We believe that overseas alumni are integral to supporting the school's initiatives and programmes, and growing the University's international presence and network.
In Singapore, the Alumni Office works closely with three alumni associations – the MBA Alumni-NUS, the NUS Business School Alumni Association, and the NUS Business School Mandarin Alumni, which are spearheaded by our own alumni. Collectively, the three associations, provide and support alumni activities and seek to strengthen alumni bonds of fellowship and University affiliation.
We look forward to welcoming all alumni to reach out and reconnect with us.
George Heng
Head, Alumni Relations
NUS Business School